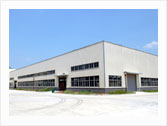 Sky Dragon Chemtech Enterprise Limited is an international company registered in HONGKONG in 1990 by the founder Mr.Huang Yi Xuan,who is a technique consultant of international brand additives as well as Sinopec, has more than 25 years working experience in the field of petrochemicals. We engage in invest and do OEM business with China mainland factories by supplying technique, base oil etc raw material and re-export finished products after process in the past 20 years mainly working on lubricant additives, our subsidiaries are located in different provinces of China, mainly Shandong province.
Our company is specialized in dealing LUBRICANT OIL ADDITIVES SERIES,detergency,zinc booster,antioxidents as well as various packages. Our oil additives are supplying to SINOPEC, PETRO CHINA in the past 10 years. We have shipped to USA, UAE, Mid-Asia, India, Singapore, Pakistan etc for many years.
We have office in Guangzhou (nearby the canton fair exhibition hall) aiming to communicate smoothly with overseas customers on delivery, documents etc.